Combo FunJumps
FunJump Combos: The Best of Both Worlds
Combo units add loads of fun and excitement to your party! Combos are affordable fun by allowing them to enjoy bouncing, riding, sliding, splashing, all in one unit. We have a ton of themed combos and colors!! All Combo units include a full-size bounce house, wet or dry slides, and a few combos include obstacle courses inside the Fun Jump. We do offer our
Combo Bounce House
Party Package for select dry combos that include, concession, tables, and chairs for $249. You can find this special and all others under our Current Specials button.
Combos are one of the best choices for your school, daycare, or camp events. Check out our party packages to see all of the daycare and camp packages that we offer.
Also, don't forget about our Water Slide Combos, the best way to beat the summer heat.
https://funjumps.ourers.com/category/waterslide_combo/
DJ the Dragon Slide Combo Wet/Dry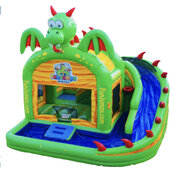 Unicorn Dual Lane Wet or Dry Slide Combo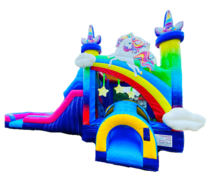 Halloween Dual Lane Combo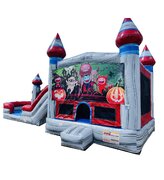 Sports Fiesta Dual Lane Combo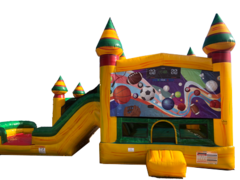 Lucky 5-n-1 Combo Wet/Dry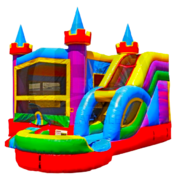 Unicorn Combo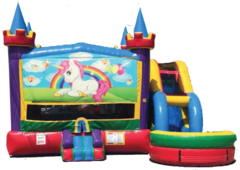 Kings Castle Dual Lane Slide/Combo Wet or Dry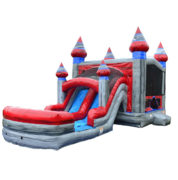 Purple Crush Combo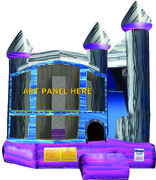 Blue Crush Combo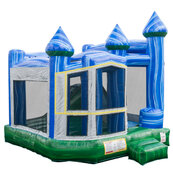 Fiesta Dual Lane Slide/Combo Wet or Dry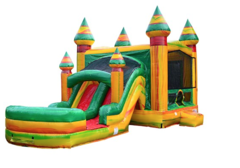 Princess Dual Lane Combo Wet/Dry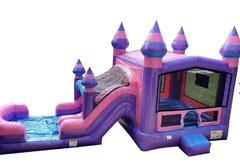 Royal Castle Dual Lane Combo Wet/Dry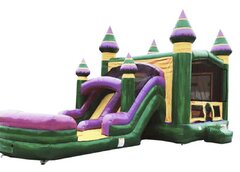 Artic Dual Lane Combo Wet/Dry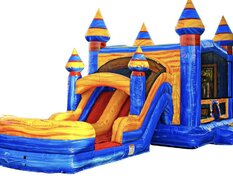 Lucky 5-n-1 Combo 1 Wet/dry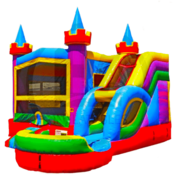 Disney Princess Combo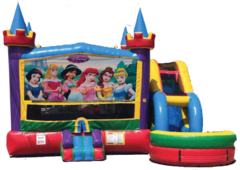 Dinosaur Combo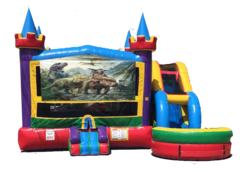 Pink and Purple Slide Combo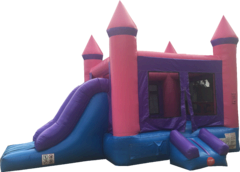 Dazzling Castle Combo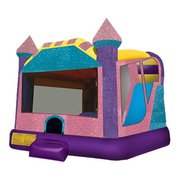 Tropical Paradise Combo Dry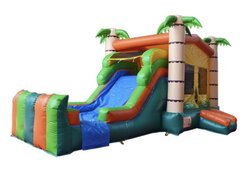 Enchanted Castle Slide 2 Story Combo 9515-02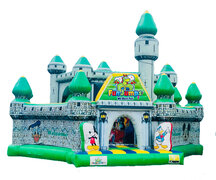 Tropical Slide Combo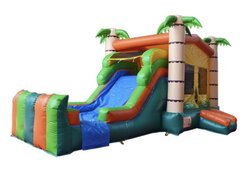 Mega Extreme 3 piece Obstacle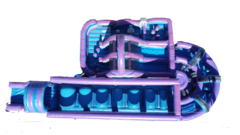 Mega Extreme Obstacle Dual Slide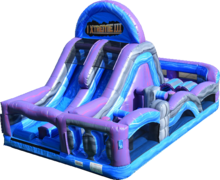 Tropical Extreme II Obstacle Course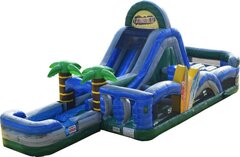 Rally Extreme II Obstacle Dual Slide Wet/Dry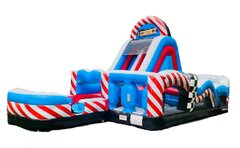 Extreme II Obstacle Dual Slide Wet or Dry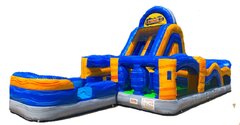 45ft Tiki Island Wet or Dry Obstacle Combo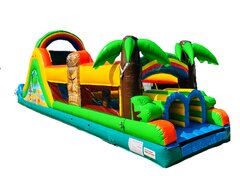 Alligator Alley Slip & Slide Combo Wet or Dry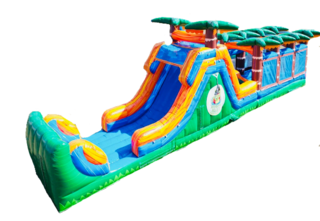 Avengers Castle Dual Lane Combo