Snow Machine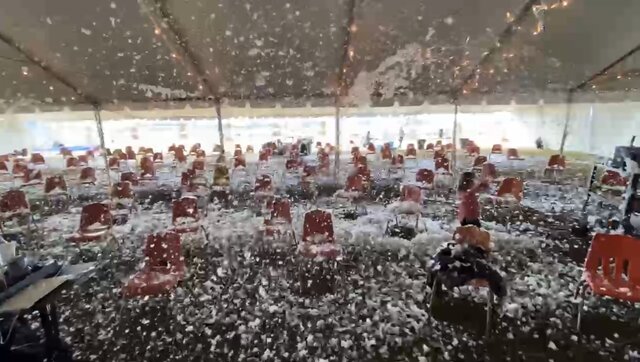 Description
FunJumps Super Silent Snow Machine is the perfect choice for large spaces and backyard parties. (Ideal for theater, dance, and productions) The snow machine can cover up to 800-1000 sq ft when mounted about 16 feet and 500 sq ft when placed at ground level. Totally adjustable output allows for you to control the flow of the fluid and speed of the blower allowing for a multitude of flake sizes from one machine. This is a professional class machine with small and lightweight footprint, which makes hanging and transportation easy.
Create a amazing Winter Wonderland with either falling snow that disapates or gather snow on the ground with no residue leftover. Snow juice is non-toxic and safe for all surfaces, humans and pets. Rental includes 2 hours for the snow machine and comes with 1 gallon of Snow Juice which will blow for appx 1 hour if ran continously (will last longer if machine is turned on/off intermittently).
Additional Snow Juice concentrate (makes 1 gallon) is $40.00 per bottle.
Features:


Snowflakes output distance up to 30 ft
Adjustable snowflake output, distance and with uniform size of snowflake
Hanging Bracket with adjustable output angle
Super quiet, only 62dB during operation
DMX and digital controls, timer and backlit display, wireless fob included.