Hoop Mania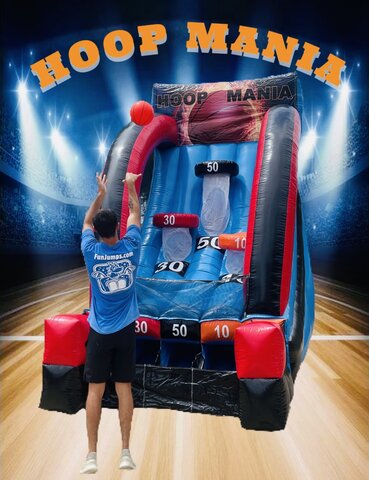 Description
Introducing Hoop Mania - the ultimate basketball hoop for your home! This high-quality hoop is perfect for both indoor and outdoor use, making it the perfect addition to any home or backyard.
The Hoop Mania features a durable, weather-resistant design that can withstand even the toughest of weather conditions. Its adjustable height feature allows for easy customization to fit any player's needs, making it perfect for both kids and adults.
With its easy-to-install design, the Hoop Mania can be set up in no time, allowing you to start practicing your shots and perfecting your skills right away. Plus, its sleek and modern design will add a stylish touch to any home or outdoor space.
Don't settle for a subpar basketball hoop - upgrade to the Hoop Mania and experience the ultimate in basketball fun and skill-building!