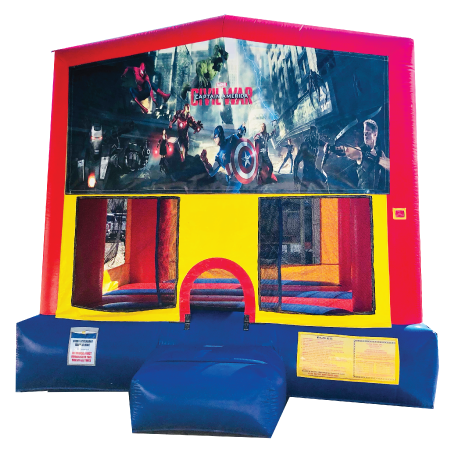 Avengers FunJump: Med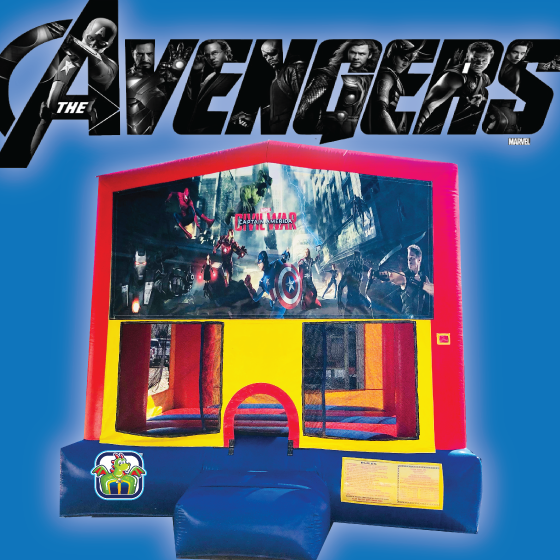 Feel like a superhero and fly high in our Avengers FunJump! It's big windows and Avengers design will make you feel like you're flying over the city with Iron Man or smashing the town with Hulk. No doubt you'll have an un'god'ly amount of fun with Thor and the gang.
The weight limit for this FunJump is 500 pounds. The price listed is for 6 hours, however, if additional time is needed we offer overnight rentals for only 25% more.