Adult Chairs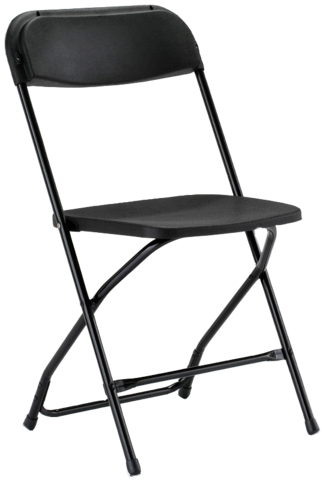 $2.00
Please call to reserve this item. 337-981-JUMP

Description
Introducing FunJumps Adult Chairs - the perfect seating solution for any event or gathering. These Samsonite folding chairs are not only stylish but also highly functional, making them a must-have for any occasion.
Designed with convenience in mind, these stackable chairs can be easily stored and transported, saving you valuable space and time. Whether you're hosting a corporate event, a wedding, or a backyard party, these chairs are a reliable and practical choice.
Crafted with durability in mind, FunJumps Adult Chairs are made from high-quality materials that ensure long-lasting performance. The sturdy steel frame provides exceptional stability and support, allowing your guests to sit comfortably for hours on end.
The sleek and modern design of these chairs adds a touch of sophistication to any setting. The neutral color palette allows them to seamlessly blend in with any decor style, making them a versatile choice for both indoor and outdoor events.
Not only are FunJumps Adult Chairs practical and stylish, but they are also incredibly comfortable. The contoured seat and backrest provide optimal support, ensuring your guests can relax and enjoy themselves throughout the event.
With FunJumps Adult Chairs, you can create a seating arrangement that is both functional and visually appealing. So, whether you're planning a small gathering or a large-scale event, these stackable Samsonite folding chairs are the perfect choice for all your seating needs. Don't compromise on quality - choose FunJumps Adult Chairs and make your event a truly memorable one.