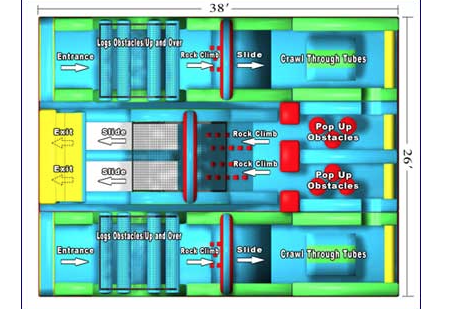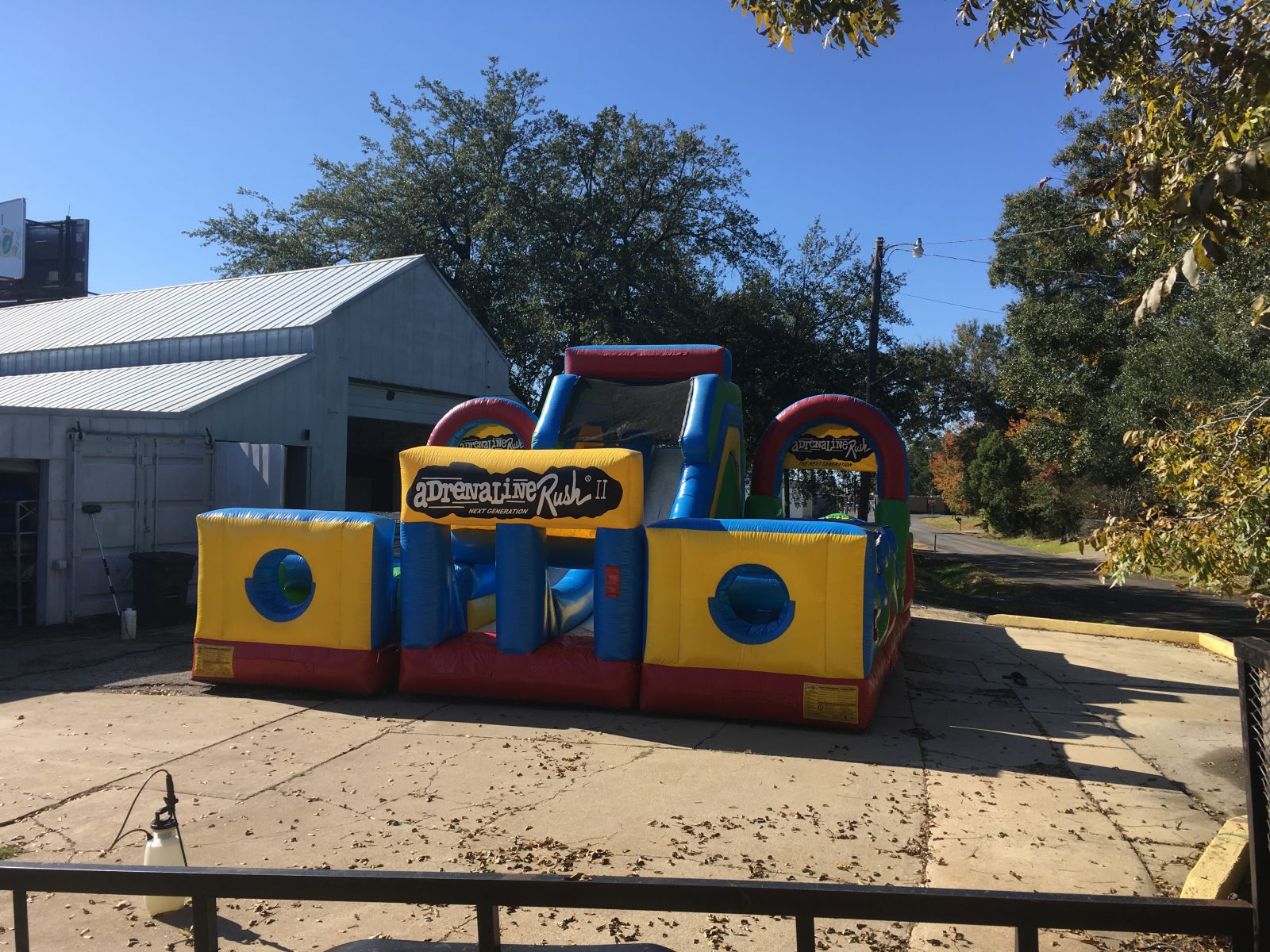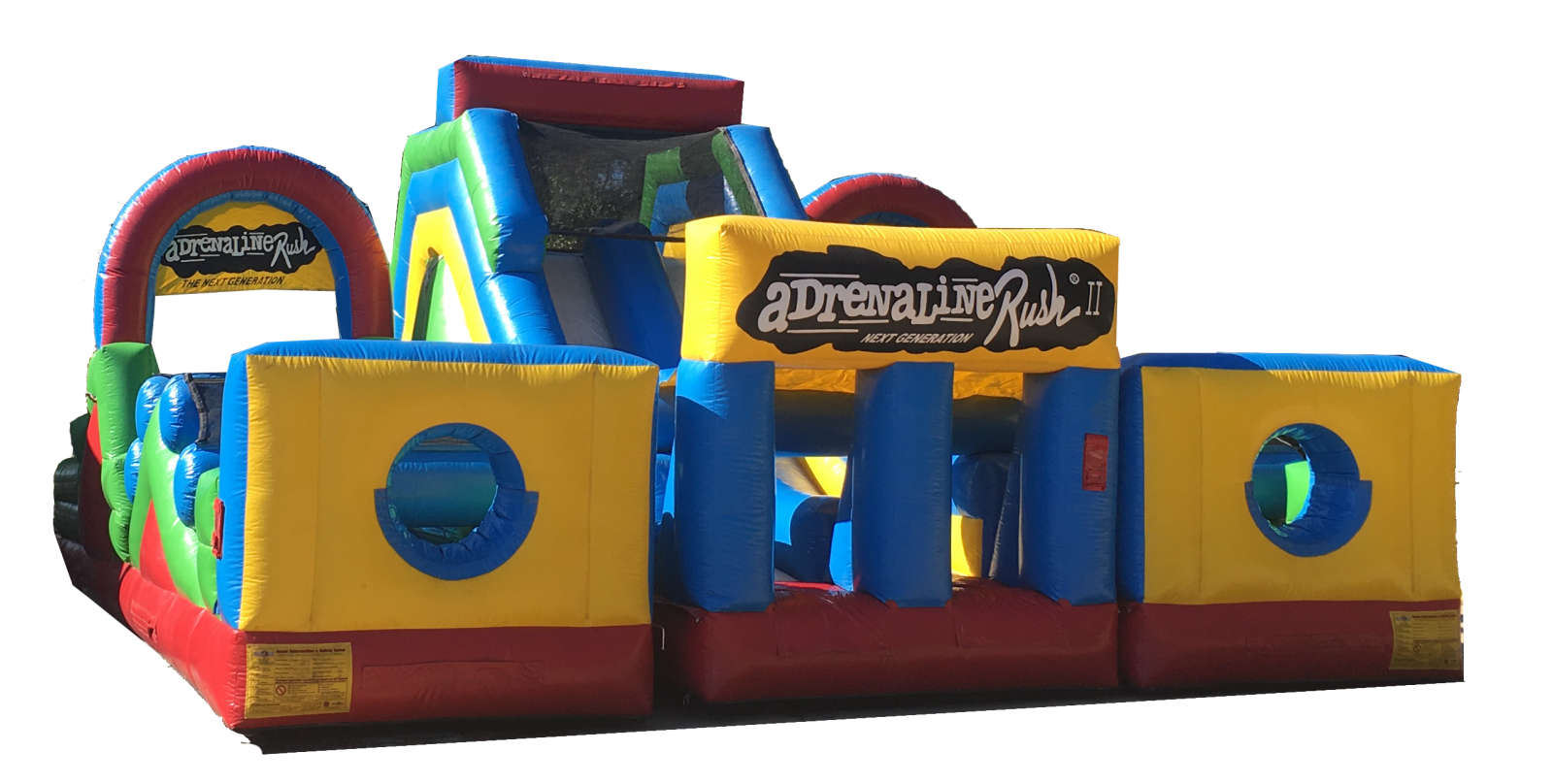 Introducing the Adrenaline Rush II, the ultimate dry obstacle course that will bring excitement and thrills to any event! This famously iconic FunJumps creation is designed to test the limits of adrenaline junkies of all ages.
Featuring a series of challenging obstacles, the Adrenaline Rush II is guaranteed to get hearts racing and pulses pounding. Participants will navigate through tunnels, climb over walls, and conquer inflatable barriers, all while racing against friends and family.
Safety is our top priority, and the Adrenaline Rush II is built with high-quality materials that meet industry standards. The sturdy construction ensures a secure and stable structure, allowing participants to focus on the fun without worrying about their safety.
This dry obstacle course is perfect for a wide range of events, including birthday parties, corporate team-building activities, school carnivals, and community gatherings. It provides endless entertainment for both children and adults, making it a versatile addition to any occasion.
Setting up the Adrenaline Rush II is a breeze, thanks to its compact design and easy-to-follow instructions. It can be assembled in minutes, allowing you to spend more time enjoying the event and less time on logistics.
Make your event unforgettable with the Adrenaline Rush II. Its iconic status and reputation for delivering non-stop fun will leave a lasting impression on your guests. So, get ready to experience the rush and create memories that will be talked about for years to come.
Don't miss out on the opportunity to add the Adrenaline Rush II to your event. Contact us today to book this famously iconic FunJumps dry obstacle course and elevate your event to new heights of excitement and adventure!