Caustic Foam Pit 25'x 25'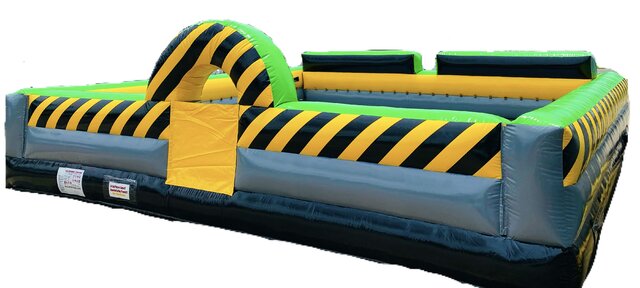 Description
Introducing the FunJumps Caustic Foam Pit, the ultimate addition to your next event or party! Measuring an impressive 25'x 25', this foam pit is sure to provide endless fun and excitement for all ages.
Equipped with a powerful Foam Cannon, the Caustic Foam Pit delivers a thrilling foam experience like no other. The Foam Cannon creates a dense, foamy environment that will have everyone diving, sliding, and laughing to their heart's content.
Included with the Caustic Foam Pit is one pack of foam, which provides approximately 45 minutes to an hour of non-stop foam fun. But don't worry, the excitement doesn't have to end there! Additional foam packs are available for purchase at just $40.00 each, ensuring that the foam party can continue as long as you desire.
Whether you're hosting a birthday party, corporate event, or any other celebration, the FunJumps Caustic Foam Pit is the perfect entertainment option. It guarantees a memorable experience that will leave your guests talking about your event for years to come.
So why wait? Book the FunJumps Caustic Foam Pit today and get ready to make a splash with the ultimate foam party extravaganza!