Blue Marble Foam Pit 25'x 25'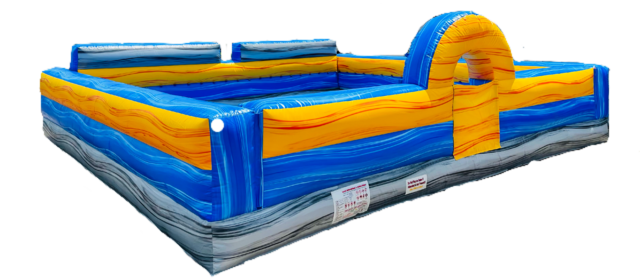 Description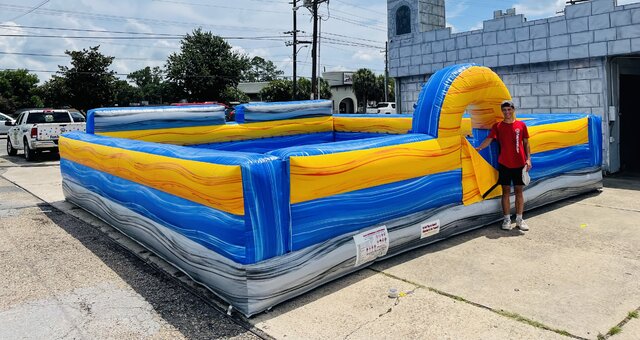 Introducing the FunJumps Blue Marble Foam Pit, the ultimate attraction that will elevate any event to the next level of fun and excitement! With a generous size of 25'x25', this foam pit provides ample space for endless entertainment and laughter.
Equipped with a powerful foam cannon, the FunJumps Blue Marble Foam Pit delivers a mesmerizing cascade of foam that will leave everyone in awe. The foam cannon ensures consistent and dense foam coverage, creating a truly immersive experience for all participants.
To get the party started, we include a pack of foam that will last approximately 45 minutes to 1 hour, allowing ample time for everyone to enjoy themselves to the fullest. Should you wish to extend the foam-filled fun, additional packs of foam are available for purchase at an affordable rate of $40.00 per pack.
Whether you're hosting a birthday party, corporate event, or any other gathering, the FunJumps Blue Marble Foam Pit guarantees a memorable and exhilarating experience for guests of all ages. So don't miss out on the opportunity to create unforgettable moments - book the FunJumps Blue Marble Foam Pit today and let the foam-filled adventure begin!